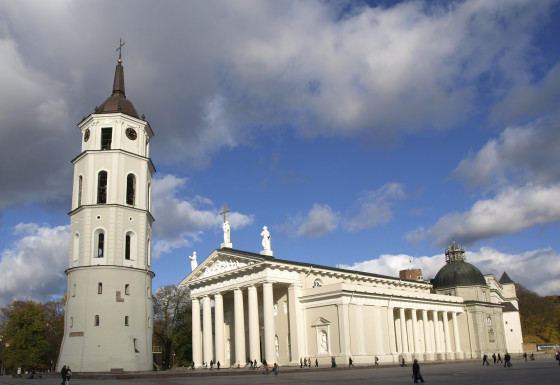 Kathedralbasilika in Vilnius

Šv. Stanislovo ir Vladislovo

Šventaragio g. Vilnius, Litwa
Bazylika Archikatedralna św. Stanisława i św. Władysława w Wilnie. Miejsce w którym obecnie stoi katedra to prawdziwy symbol dziedzictwa kulturowego i religijnej transformacji, która dokonała się z końcem XIV wieku. Zanim powstała ta piękna Katedra, Bałtowie oddawali w średniowieczu cześć...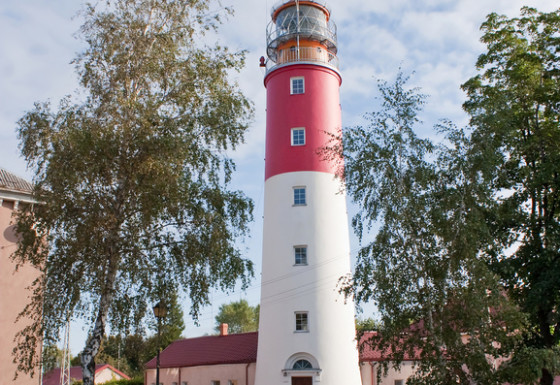 Leuchtturm in Bałtijsk

маяк Балтийск

Bałtyjsk, Rosja
Latarnia została zbudowana w 1813 roku. Początkowo światło uzyskiwane było z palenia knota zamoczonego w oleju roślinnym. W 1874r. zamieniono olej na naftę, a w 1913 roku do latarni zawitało oświetlenie elektryczne. Latarnia Bałtyjsk ma wysokość 32 metrów, a zasięg...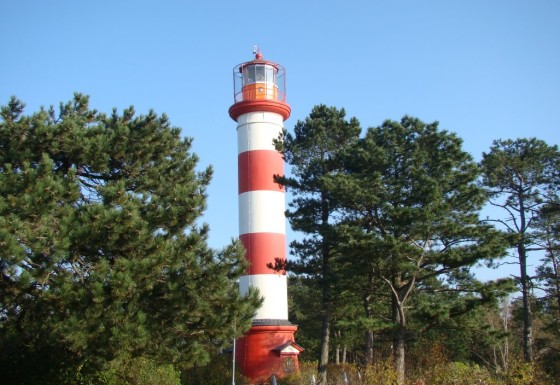 Leuchtturm in Nida

маяк Nидa

Nida, Litwa
Latarnia Nida jest to 29 metrowa latarnia umiejscowiona 900 m od brzegu morza na piaszczystym wzgórzu Urbas. Wybudowano ją w 1874 roku. Podczas II wojny światowej została wysadzona przez wycofujące się wojska niemieckie, zrekonstruowana  w  1953r. Obecnie latarnia jest w pełni...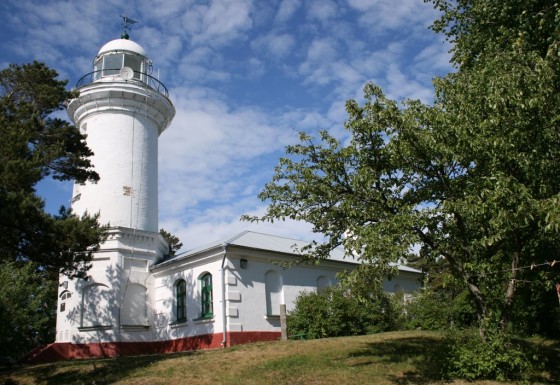 Leuchtturm in Uzava

Užavas bāka

Uzava, Łotwa
Ta niewielka 19 metrowa latarnia  umieszczona jest na wzgórzu  28m nad poziomem morza została wybudowana w 1879 roku. Była zniszczona podczas I i II wojny światowej.  Odbudowana najpierw w 1925r. później zaraz po II wojnie światowej. Materiały do odbudowy latarni...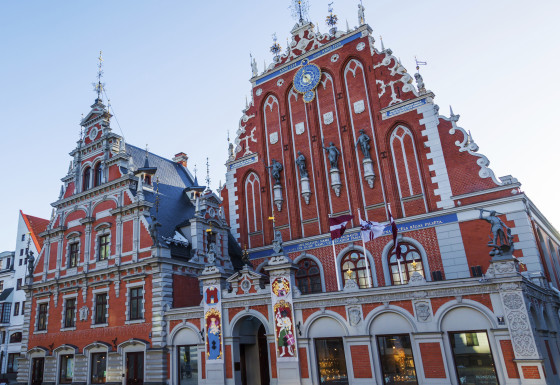 Das Schwarzhäupterhaus

Melngalvju nams

Ryga, Łotwa
Budynek usytuowany na ryskim Starym Mieście wybudowany został na początku XIV wieku. Wzniesiono go z przeznaczeniem na miejsce spotkań rycerstwa i bogatych mieszczan. W  1477 roku na swoją siedzibę wybrało ten budynek Stowarzyszenie Kupieckie Czarnogłowych. Była to grupa osób skupiających...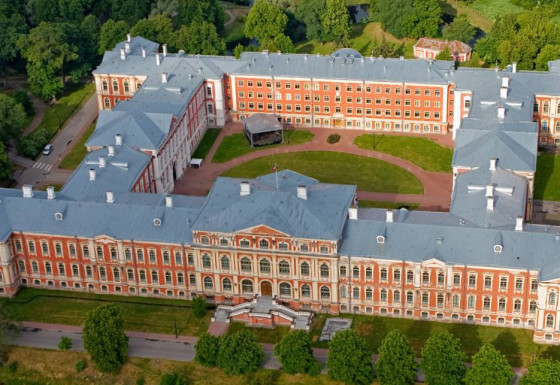 Palast in Jełgawa

Lielā iela, Jelgava

Lielā iela Jelgava, Łotwa 3001
Jełgawa-Dawniej Mitawa. Jest jednym z najcenniejszych zabytków architektury na Łotwie. Budowę pałacu rozpoczęto w 1738 roku na miejscu dawnego Zamku Zakonu Kawalerów Mieczowych. Inicjatorem budowy był książę Kurlandii Ernst Johann von Biron. W 1772 roku Pałac był gotowy na przyjęcie...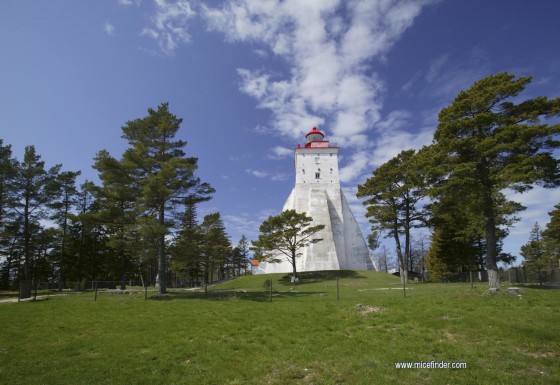 Leuchtturm in Kõpu

Kõpu tuletorn

Kõpu, Estonia 92233
Uznawana jest za najstarszą latarnię nad Morzem Bałtyckim. Ma wysokość 36 metrów, a została wzniesiona na Górze Wieżowej 68 m n.p.m. Historia latarni zaczęła się ponad 500 lat temu, kiedy w 1490 roku Hanza zażądała postawienia latarni dla bezpieczeństwa statków...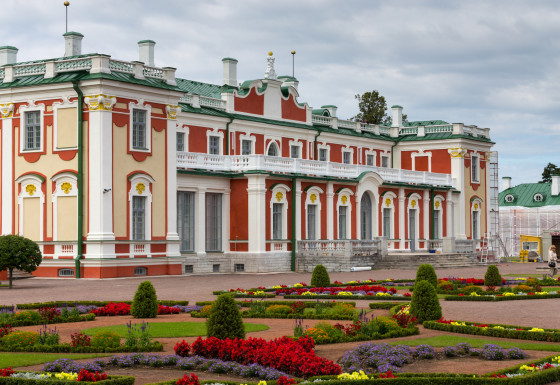 Palast "Kadriorg"

Kadrioru loss

37 A. Weizenbergi Tallinn, Estonia 10127
Car Piotr Wielki bardzo cenił Tallin, co udowodnił budując  tu swoją letnią rezydencję. Kadriorg po estońsku oznacza "Dolinę Katarzyny" od imienia ukochanej drugiej żony cara. Jego budowa rozpoczęła się w 1718r , a zakończyła w 1725 r.. Został wzniesiony na...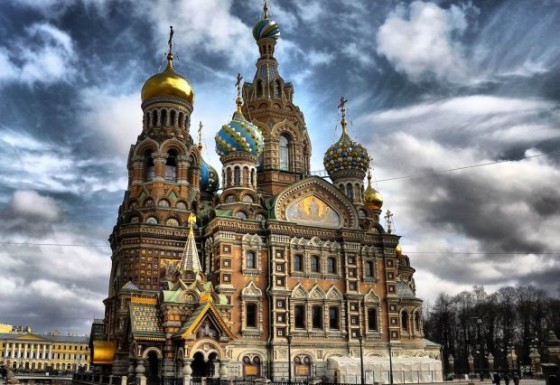 Auferstehungskirche

храм Воскресения Христова

St Petersburg, Rosja 191186
Sobór Zmartwychwstania Pańskiego. Cerkiew na Krwi. Niestety z powodu nałożenia sankcji na Rosję, zakończenie budowy  Soboru nastąpi w sierpniu.  Ze względu na odmienną  i pełną przepychu architekturę budowla powinna być  jedną z najładniejszych w naszym Parku. Na razie możemy pooglądać...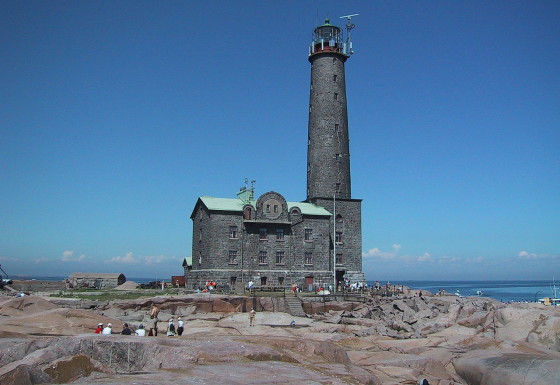 Leuchtturm in Bengtskär

Bengtskär Majakka

Bengtskär, Finlandia
48 metrowa latarnia morska jest najdalej wysuniętym na południe miejscem w Finlandii. Została zbudowana w 1906 roku. Podczas I wojny światowej okolice latarni zostały zbombardowane, jednak sama latarnia nie odniosła większych zniszczeń. Podczas II wojny światowej wojska radzieckie zaatakowały latarnię...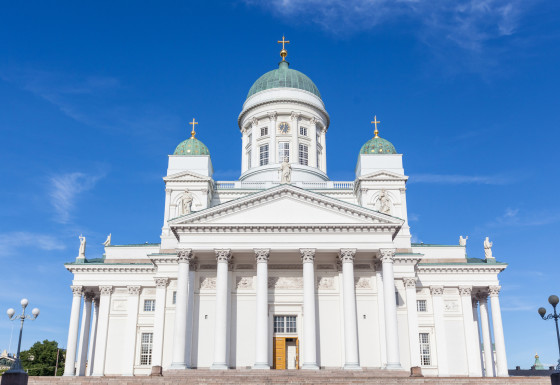 Dom in Helsinki

Helsingin tuomiokirkko

29 Unionsgatan Helsingfors, Finlandia 00170
Katedra była budowana w latach 1820-1850 a jej finansowaniem zajmował się Car Rosji Mikołaj I. Podczas budowy wielokrotnie zmieniano plany, dobudowując 4 mniejsze boczne kopuły. Przyczyną zmian była obawa, czy konstrukcja utrzyma dach. Zamontowano też posągi 12 apostołów na szczytach...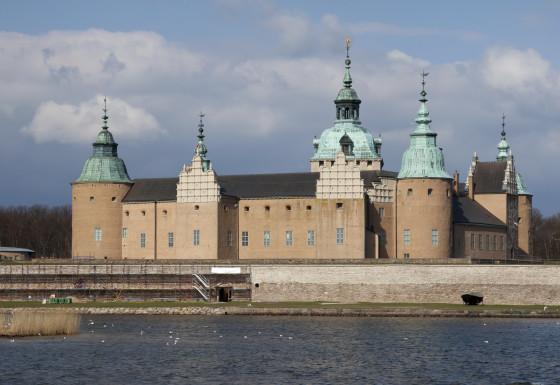 Schloss in Kalmar

Kalmar slott

1 Kungsgatan Kalmar, Szwecja 392 33
Historia budowy sięga XII w., kiedy wybudowano ufortyfikowaną wieżę obronną i obserwacyjną. W latach 80 XIII wieku król Szwecji Magnus I Birgersson rozbudował fortyfikacje i  wieża obserwacyjna stała się zamkiem. 20 lipca 1397 roku w zamku została podpisana Unia Kalmarska...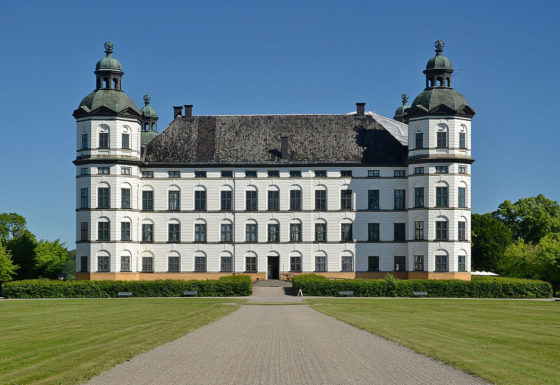 Zamek Skokloster

Skokloster

Skokloster, Szwecja 746 96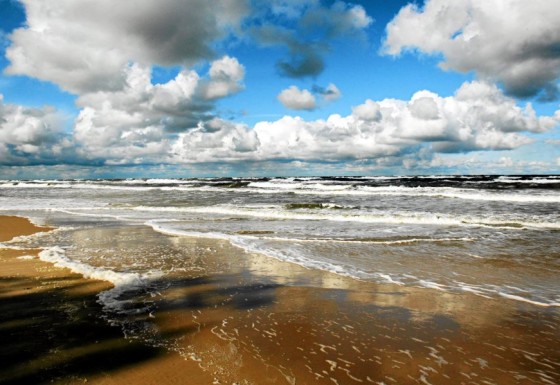 Ostsee

Bałtyk

58N, 20E
Opis morza rozpoczynamy specjalnie z terytorium Szwecji, gdyż ma najdłuższą linię brzegową ze wszystkich krajów Morza Bałtyckiego. Miniatura  Bałtyku jest naszą największą miniaturą i ma powierzchnię 200 metrów kwadratowych. Bałtyk nazywany jest morzem śródziemnym północnej Europy, ponieważ ze wszystkich stron...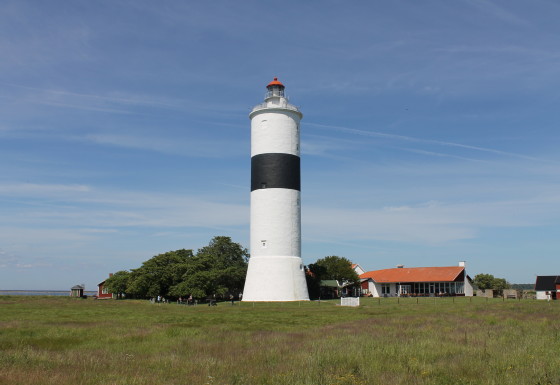 Leuchtturm in Ottenby

Långe Jan

Ottenby, Szwecja
Wybudowana w 1785r latarnia  o wysokości 42m. Jest najwyższą latarnią morską w Szwecji a jej zakres światła wynosi 33 km. Nazwa Latarni pochodzi od kaplicy pod wezwaniem św. Jana, która stała w starym porcie rybackim na południu wyspy. Kaplice jednak...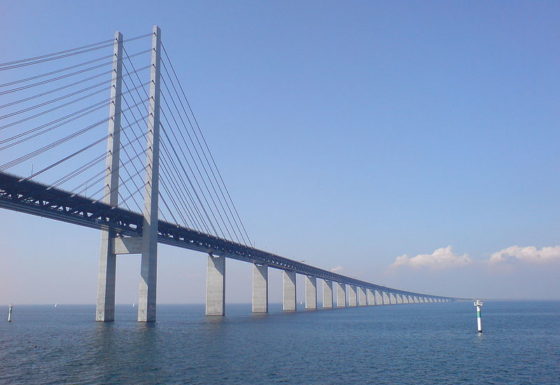 Brücke über Sund

Öresundsbron

Sund, Szwecja-Dania
Przebiega on nad cieśniną Sund i łączy Malmö w Szwecji ze stolicą Danii Kopenhagą. Połączenie to składa się z mostu o długości 7845 m, sztucznej wyspy o długości 4055 m i tunelu o długości 3510 m. Szlakiem tym przebiegają dwie...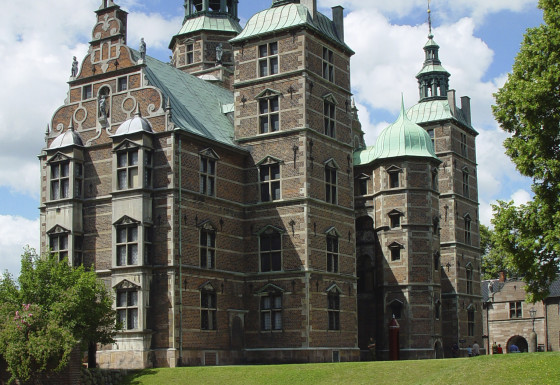 Schloss "Rosenborg"

Rosenborg

4A Øster Voldgade København, Dania 1350
Zamek Rosenborg był jedną z wielu inwestycji bardzo aktywnego na polu budownictwa Króla Dani Chrystiana IV, powstawał etapami pomiędzy 1606 r. a 1634 r.  Niderlandzcy architekci nadali zamkowi formę i wystrój zgodny z założeniami ówcześnie modnego renesansu niderlandzkiego. Wokół zamku...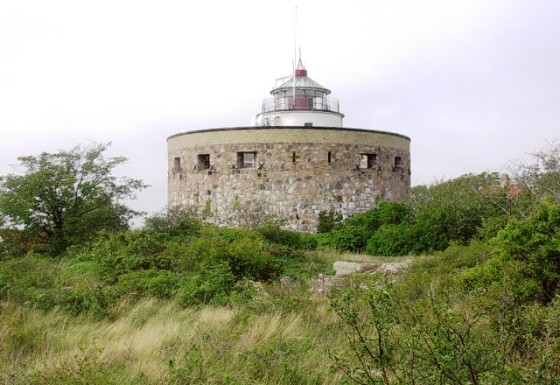 Leuchtturm "Christianso"

Christiansø

Gudhjem Ertholmene, Dania 3760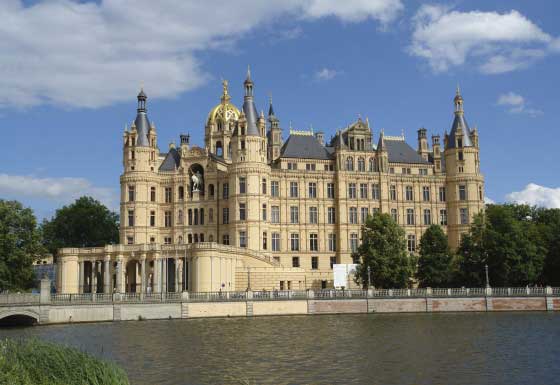 Schloss Schwerin

Schweriner Schloss

1 Lennéstraße Schwerin, Niemcy 19053
Zamek położony na wyspie muzealnej w centrum Schwerina. Jest siedzibą Parlamentu Meklemburgii-Pomorza Przedniego. Przez długi czas była to rezydencja książąt i wielkich książąt meklemburskich. Pierścieniowy kształt tej ponad tysiącletniej budowli pochodzi od układu wałów słowiańskiego grodu, jaki został wzniesiony ok....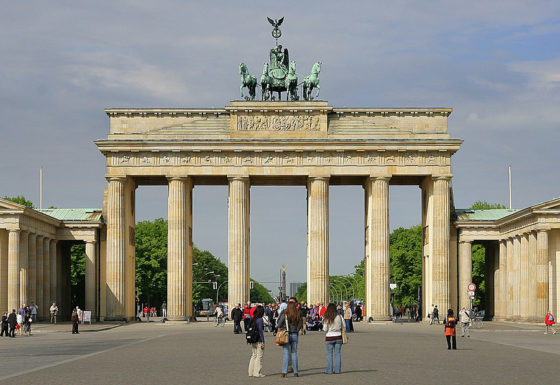 Brama brandenburska

Brandenburger Tor

Berlin, Niemcy 10117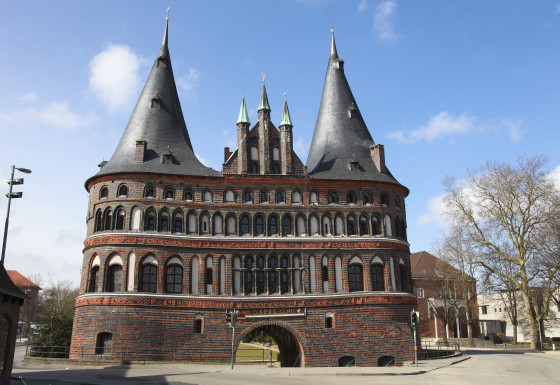 Holstentor

Holstentor

Holstentorplatz Lübeck, Niemcy 23552
Bogate miasto, jakim stała się Lubeka, odczuwało potrzebę budowy grubych murów obronnych i potężnych umocnień, by chronić się przed najeźdźcami. Wjazdu do miasta strzegły już trzy bramy: Brama Zamkowa  na północy, Brama Młyńska od południa oraz Brama Holsztyńska  od zachodu....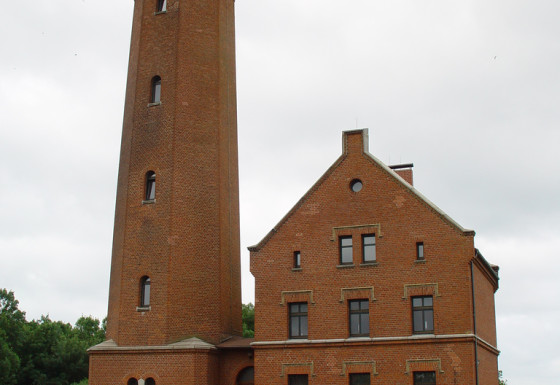 Leuchtturm Greifswalder Oie

Greifswalder Oie

Greifswalder Oie, Niemcy
W latach 1853 – 1855 we wschodniej części wyspy Greiswalder oie zbudowano latarnię morską o wysokości wieży 39 m i wzniesieniu światła 48,5 m nad poziomem morza.  Zasięg światła wynosi 48 km. Pod względem wysokości konstrukcji zajmuje 12 miejsce wśród...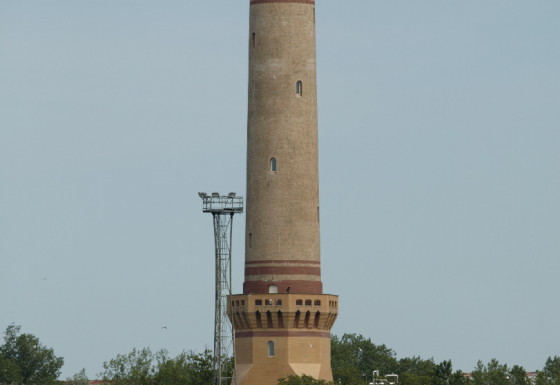 Leuchtturm in Świnoujście

Latarnia w Świnoujściu

1 Bunkrowa Świnoujście, Polska 72-600
Budowę latarni rozpoczęto w 1854 r., a zakończono w 1857r. Ma wysokość 68m i jest najwyższą latarnią nad Bałtykiem. Jest też najwyższą latarnią zbudowaną z cegły na świecie. Ma zasięg 46,5 km. Niemcy przed zakończeniem drugiej wojny światowej, wydali rozkaz kierownikowi...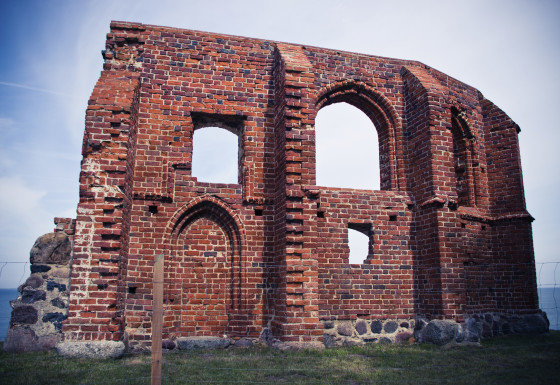 Kirche in Trzęsacz

Kościół w Trzęsaczu

Trzęsacz, Polska
Obecnie w Trzęsaczu znajduje się maleńki fragment ściany kościoła. Nam udało się zrekonstruować wygląd kościoła wzniesionego na przełomie XIV i  XV w. Kościół wybudowano w odległości 1,8-2 km od morza. Jednak to nie wystarczyło, aby ocalić kościół od niszczycielskich fal...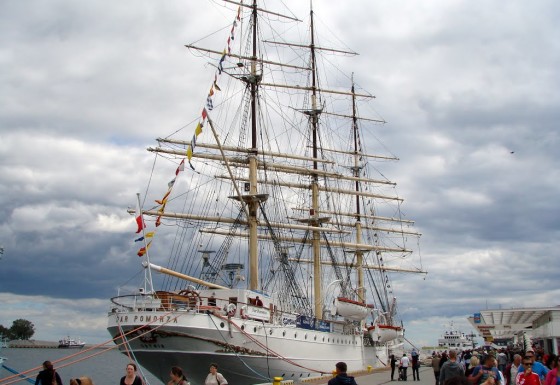 Schiff namens "Dar Pomorza"

Dar Pomorza (Biała Fregata)

Dar Pomorza (Biała Fregata) – został zbudowany w latach 1909-1910 w Hamburgu. Jest trzymasztowym  żaglowcem szkolnym (fregata) zakupionym przez społeczeństwo Pomorza w 1929 dla Szkoły Morskiej w Gdyni. Pod polską banderą "Dar Pomorza" odbył 102 rejsy szkolne, przepłynął pół miliona...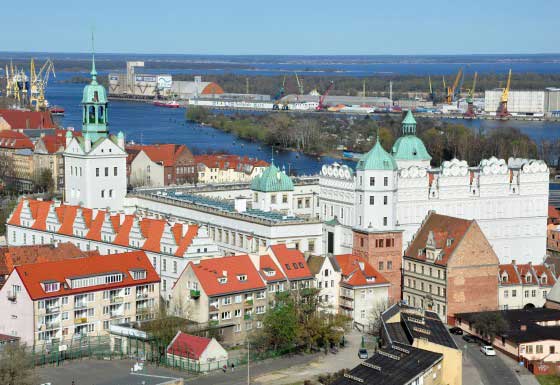 Schloss der Pommerschen Herzöge

Zamek Książąt Pomorskich

34 Korsarzy Szczecin, Polska
Zamek Książąt Pomorskich w Szczecinie to historyczna siedziba rodu Gryfitów, władców księstwa Pomerania .Początki dzisiejszego zamku sięgają 1346 roku, kiedy Barnim III, rozpoczął wznoszenie na wzgórzu zamkowym tzw. kamiennego domu. Obok kamiennego domu stanęła kaplica św. Ottona oraz tzw. duży...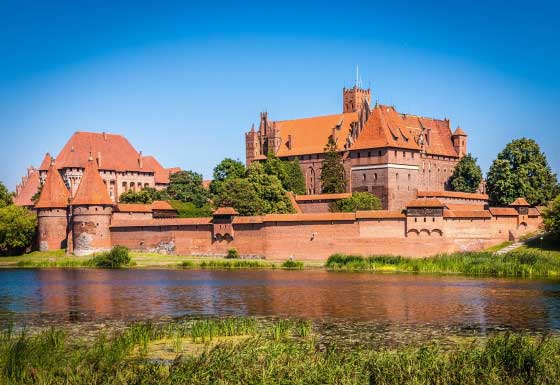 Schloss in Malbork

Schloss in Malbork

Starościńska 1, Malbork, Polska 82-200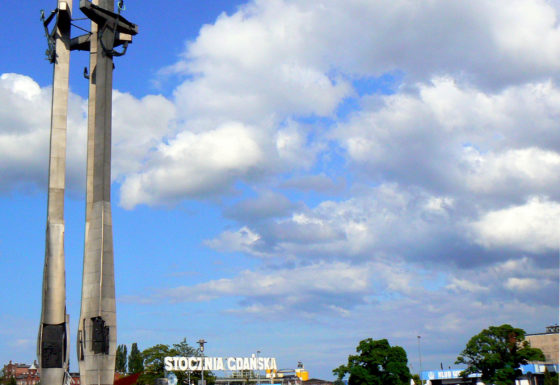 Stocznia gdańska

Stocznia gdańska

Gdańsk, Polska 80-873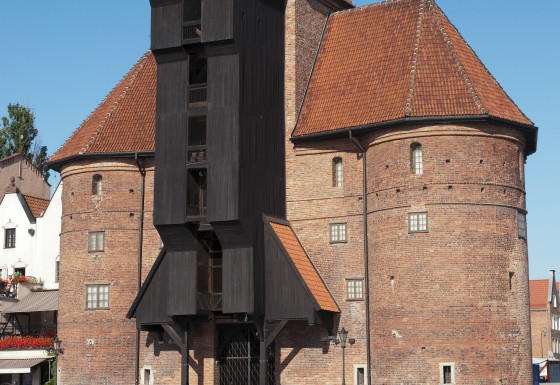 Kran in Gdańsk

Żuraw Gdański

68/67 Szeroka Gdańsk, Polska
Żuraw Gdański - zabytkowy dźwig portowy usytuowany nad Motławą. Jest to najstarszy zachowany dźwig portowy w Europie. Pierwsza wzmianka o dźwigu w języku łacińskim miała miejsce w II połowie XIV w. W obecnym kształcie żuraw zbudowano w latach 1442-1444. Służył przede...